DTS Music Video Demo Collection (2013-2015) Part 7 (2015) BRRip.720p.x264.DTS.AC3-alE13
DTS Music Video Demo Collection (2013-2015) Part 7 (2015) BRRip.720p.x264.DTS.AC3-alE13
produkcja: USA
data: 2015
gatunek: pop, soul, metal, rock
Szeroki wybór teledysków na Blu-ray serii "DTS-Muzyka Demo". Te dyski demo są prezentują ulubionych artystów w postaci wycinków z koncertów i indywidualnych klipów w bardzo wysokiej jakości dźwięku. Masz okazję, aby cieszyć się nie tylko dobrym obrazem a także doskonałym dźwiękiem.
Oryginał ma rozdziałkę 1080p ze względu na wielkość każdego klipu, zmniejszyłam do 720p.
Całość podzielono alfabetycznie na 9 części.

AC/DC, Adele, A-ha, Alanis Morissette, Alicia Keys, Andrea Bocelli, Andre Rieu, Avicii, B-52s, Beach Boys, the,
Bee Gees, Beyoncé, Billy Joel, Blue Man Group, Bon Jovi, Britney Spears, Caro Emerald, Celine Dion, Chris Isaak,
Cliff Richard, Coldplay, Dave Matthews Band, David Garrett, David Guetta, Deadmau5, Deep Purple, Def Leppard,
Depeche Mode, Diana Krall, Dire Straits, Duran Duran, Eagles, Ed Sheeran, Elton John, Enrique Iglesias, Eric Clapton,
Europe, Foreigner, George Michael, Green Day, Heart, Helene Fischer, Herbie Hancock, Incubus, Iron Maiden, Jane Monheit,
Jeff Beck, Joe Bonamassa, Joe Cocker, Joe Satriani, John Mayer, Josh Groban, Julieta Venegas, Katy Perry, Keane, Killers,
Kings Of Leon, Kylie Minogue, Lady Antebellum, Lady Gaga, Laura Pausini, Led Zeppelin, Lee Ritenour, Leona Lewis,
Leonard Cohen, Linkin Park, Madonna, Metallica, Michael Bolton, Michael Jackson, Mike & The Mechanics, Mumford And Sons,
Muse, Nickelback , Nirvana, O.M.D., Pat Metheny, Paul McCartney, Paul Simon, Peter Frampton, Peter Gabriel, Pharrell Williams,
Phil Collins, Pink, Pink Floyd, Placebo, Police, Porcupine Tree, Pretenders, Queen, Red Hot Chili Peppers, R.E.M., Rihanna,
Robbie Williams, Roger Hodgson (ex. Supertramp), Rolling Stones, Roxette, Roy Orbison, Sade, Sam Smith, Santana, Sarah Brightman,
Schiller, Scooter, Scorpions, Seal, Shakira, Sheryl Crow, Simply Red, Slash , Smashing Pumpkins, the, Steven Wilson, Steve Winwood,
Stevie Wonder, Sting, Supertramp, Take That, Talking Heads, Tarja Turunen, Tiesto, Tina Turner, Tom Petty and the Heartbreakers,
Tony Bennett, Toto, U2, UB40, Whitesnake, Who.

tracklist:

Rob Thomas - If You`re Gone
Rob Thomas - Smooth
Rob Thomas - This Is How The Heart Breaks
Rob Thomas - You Know Me
Robbie Williams & Nicole Kidman - Something Stupid
Robbie Williams - Angels
Robbie Williams - Go Gentle
Robbie Williams - Mack The Knife
Roger Waters - Amused to Death ( Audio only )
Rolling Stones - Honky Tonk Woman
Rolling Stones - You Can`t Always Get What You Want
Rooney - I Can`t Get Enough [7.1]
Roxette - It Must Have Been Love
Roy Orbison - Blue Bayou
Roy Orbison - Oh, Pretty Woman
Roy Orbison - Only The Lonely
Royal Teeth - Wild [7.1]
Run River North - Monsters Calling Home [7.1]
Rusty Truck - Cold Ground [7.1]
Sade - Smooth Operator
Sam Smith - Stay With Me
Santana - Corazon Espinado
Santana - Maria Maria
Santana and McLaughlin - Downstairs
Schiller - Playing With Madness
Scooter - How Much Is The Fish
Scorpions - The Best Is Yet To Come
Sea Wolf - Old Friend [7.1]
Seal - Stand By Me
Shakira - Underneath Your Clothes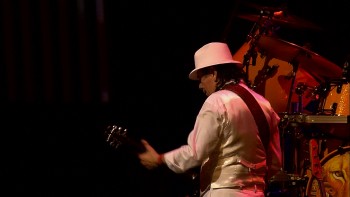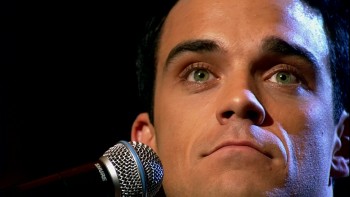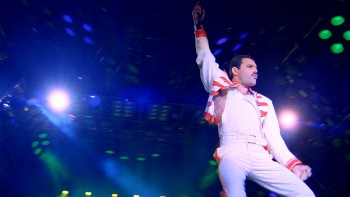 DTS Music Video Demo Collection (2013-2015) Part 7 (2015) BRRip 720p x264.DTS.AC3-alE13
Aby zobaczyc link do pobrania zarejestruj się!
Zarejestrować za darmo możesz sie
TUTAJ
. Pamiętaj, aby podać poprawny adres mail!