DTS Music Video Demo Collection (2013-2015) Part 8 (2015) BRRip.720p.x264.DTS.AC3-alE13
DTS Music Video Demo Collection (2013-2015) Part 8 (2015) BRRip.720p.x264.DTS.AC3-alE13
produkcja: USA
data: 2015
gatunek: pop, soul, metal, rock
Szeroki wybór teledysków na Blu-ray serii "DTS-Muzyka Demo". Te dyski demo są prezentują ulubionych artystów w postaci wycinków z koncertów i indywidualnych klipów w bardzo wysokiej jakości dźwięku. Masz okazję, aby cieszyć się nie tylko dobrym obrazem a także doskonałym dźwiękiem.
Oryginał ma rozdziałkę 1080p ze względu na wielkość każdego klipu, zmniejszyłam do 720p.
Całość podzielono alfabetycznie na 9 części.

AC/DC, Adele, A-ha, Alanis Morissette, Alicia Keys, Andrea Bocelli, Andre Rieu, Avicii, B-52s, Beach Boys, the,
Bee Gees, Beyoncé, Billy Joel, Blue Man Group, Bon Jovi, Britney Spears, Caro Emerald, Celine Dion, Chris Isaak,
Cliff Richard, Coldplay, Dave Matthews Band, David Garrett, David Guetta, Deadmau5, Deep Purple, Def Leppard,
Depeche Mode, Diana Krall, Dire Straits, Duran Duran, Eagles, Ed Sheeran, Elton John, Enrique Iglesias, Eric Clapton,
Europe, Foreigner, George Michael, Green Day, Heart, Helene Fischer, Herbie Hancock, Incubus, Iron Maiden, Jane Monheit,
Jeff Beck, Joe Bonamassa, Joe Cocker, Joe Satriani, John Mayer, Josh Groban, Julieta Venegas, Katy Perry, Keane, Killers,
Kings Of Leon, Kylie Minogue, Lady Antebellum, Lady Gaga, Laura Pausini, Led Zeppelin, Lee Ritenour, Leona Lewis,
Leonard Cohen, Linkin Park, Madonna, Metallica, Michael Bolton, Michael Jackson, Mike & The Mechanics, Mumford And Sons,
Muse, Nickelback , Nirvana, O.M.D., Pat Metheny, Paul McCartney, Paul Simon, Peter Frampton, Peter Gabriel, Pharrell Williams,
Phil Collins, Pink, Pink Floyd, Placebo, Police, Porcupine Tree, Pretenders, Queen, Red Hot Chili Peppers, R.E.M., Rihanna,
Robbie Williams, Roger Hodgson (ex. Supertramp), Rolling Stones, Roxette, Roy Orbison, Sade, Sam Smith, Santana, Sarah Brightman,
Schiller, Scooter, Scorpions, Seal, Shakira, Sheryl Crow, Simply Red, Slash , Smashing Pumpkins, the, Steven Wilson, Steve Winwood,
Stevie Wonder, Sting, Supertramp, Take That, Talking Heads, Tarja Turunen, Tiesto, Tina Turner, Tom Petty and the Heartbreakers,
Tony Bennett, Toto, U2, UB40, Whitesnake, Who.

tracklist:

Shakira - Waka Waka (This Time For Africa)
Sheryl Crow - I Want You Back
Sick Puppies - There's No Going Back [7.1]
Silversun Pickups - Dots And Dashes [7.1]
Simon & Garfunkel - Sounds Of Silence
Simply Red - For Your Babies
Simply Red - If You Don't Know Me By Now
Skunk Anansie - Weak
Slash feat. Myles Kennedy - Paradise City
Smashing Pumpkins - Disarm
Steely Dan - Hey Nineteen ( Audio only )
Steven Wilson - Hand Cannot Erase
Steven Wilson - Postcard
Steven Wilson - Salvaging
Stevie Wonder - Living For The City
Sting - Englishman in New York
Sting - I Hung My Head
Sting - What Have We Got
Sugar Glyder - Lost In Woods [7.1]
Sunrise Avenue with Helene Fischer - It`s My Life
Supertramp - The Logical Song
System Of A Down - Chop Suey! ( Audio only )
Take That - Never Forget
Take That - Patience
Talking Heads - Life During Wartime
Talking Heads - Once In A Lifetime
Talking Heads - Psycho Killer
Talking Heads - There Must Be The Place (Naive Melody)
Tarja Turunen - Until My last Breath
Tears For Fears - Everybody Wants To Rule The World ( Audio only )
The B-52`s - Love Shack
The Beach Boys - Fun Fun Fun
The Killers - When You Were Young
The Pogues - Dirty Old Town
The Pogues - Fiesta
The Police - Every breath You Take
The Pretenders - Boots Of Chinese Plastic
The Who - Baba O`Riley
Tiesto - Traffic
Tina Turner - What`s Love Got To Do With It
Tiesto_Deadmau5 - Not Exactly
Tom Petty - Learning To Fly
Tom Tom Club - Genius Of Love
Tony Bennett & Lady Gaga - Nature Boy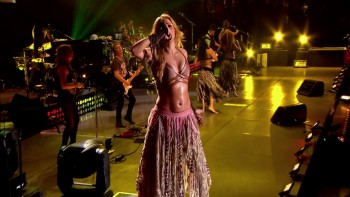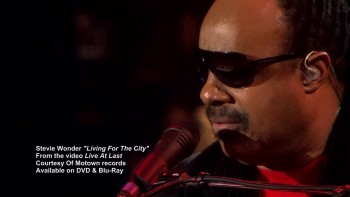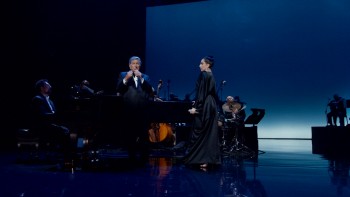 DTS Music Video Demo Collection (2013-2015) Part 8 (2015) BRRip 720p x264.DTS.AC3-alE13
Aby zobaczyc link do pobrania zarejestruj się!
Zarejestrować za darmo możesz sie
TUTAJ
. Pamiętaj, aby podać poprawny adres mail!